City on a Palm is a Android app which allows users to browse numerous categories and get live info about events, restaurants, sights and services in numerous cities in Croatia and surrounding countries.
First time I installed it and started using it I was baffled by poor user experience. Some functions were non working, some steps in app were illogical, some actions unnecessary. User interface was not clear, bottom menu had icons which could barely be seen. Overall, user journey was far too complicated and really poorly planned.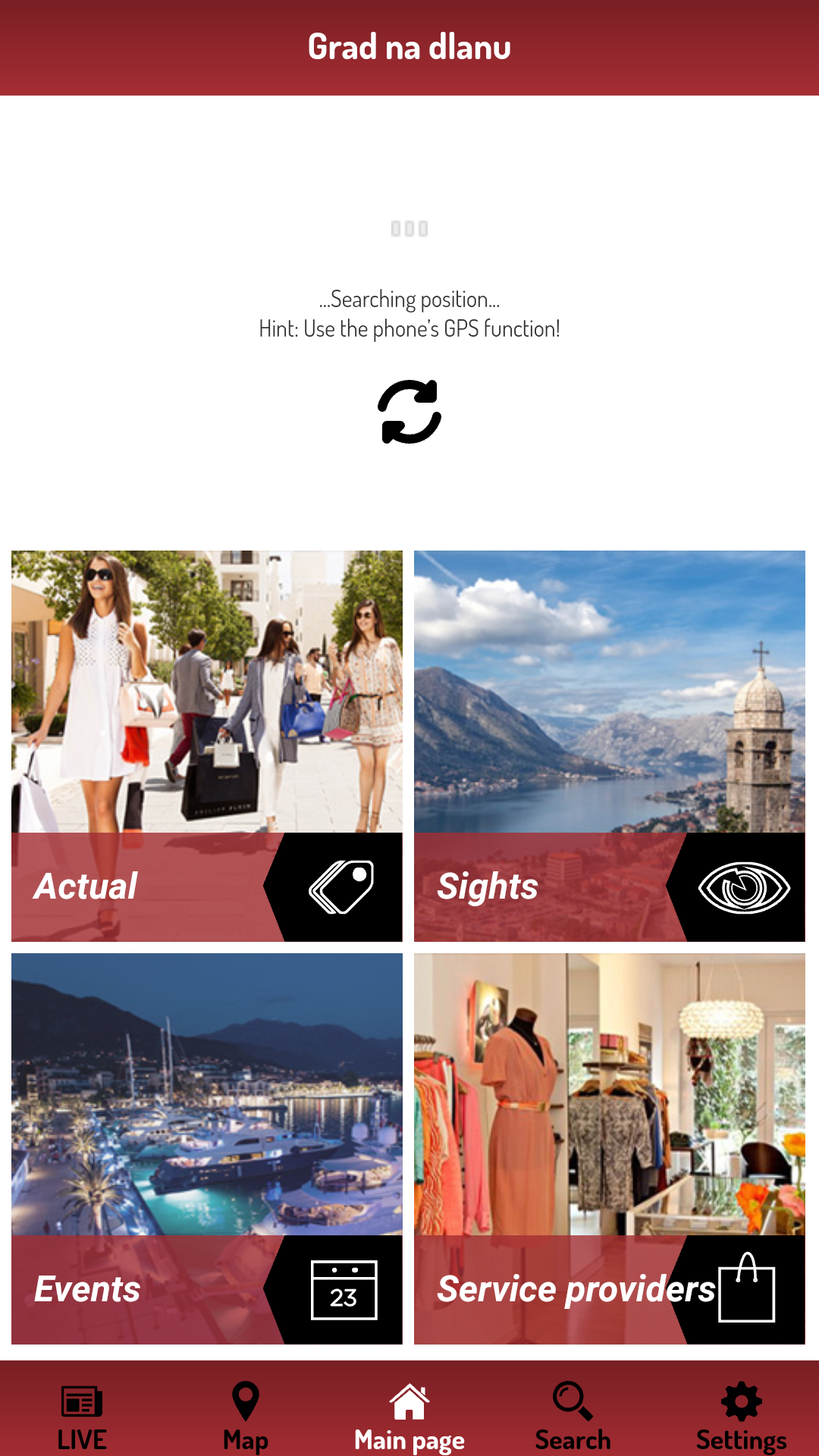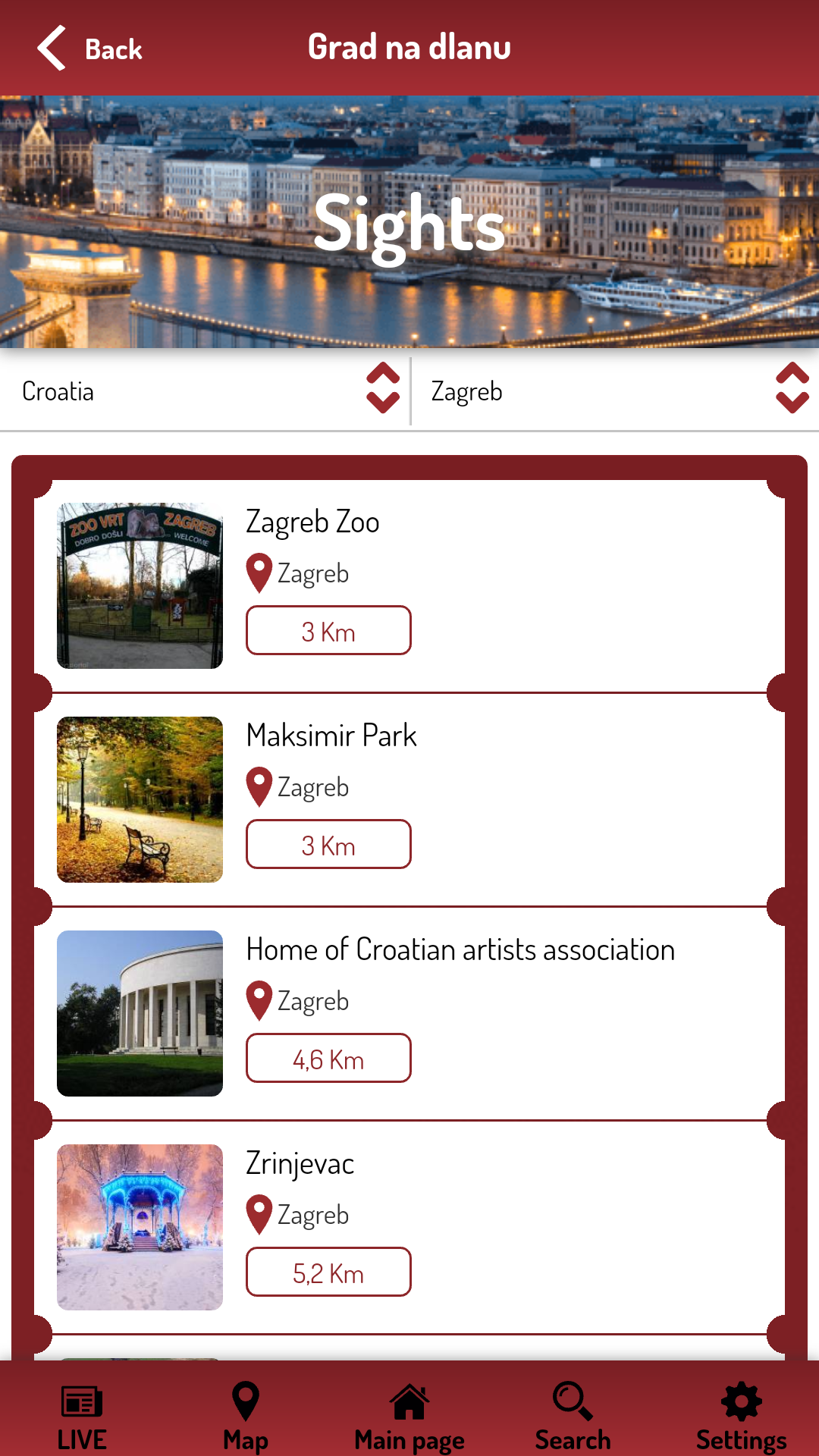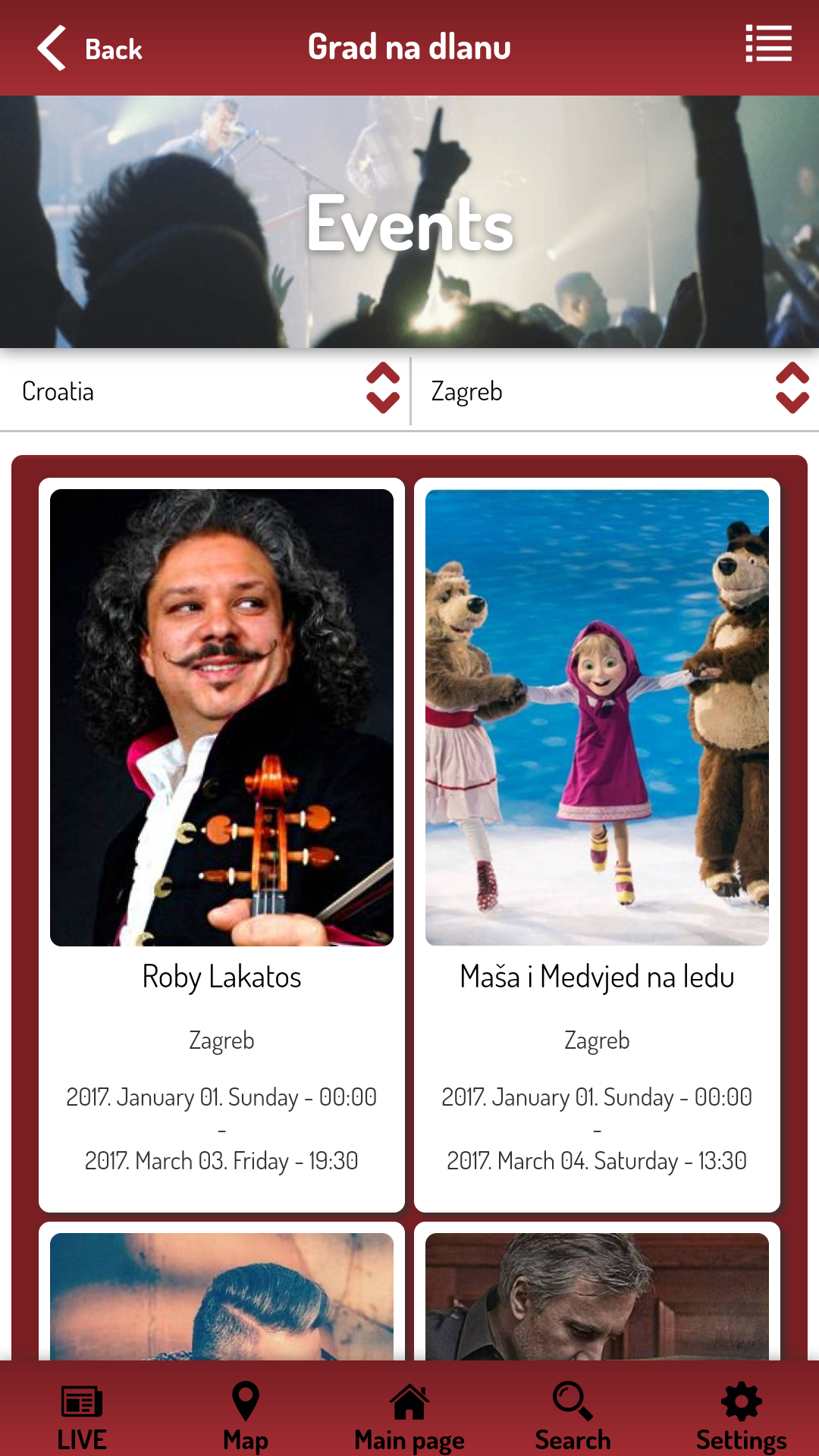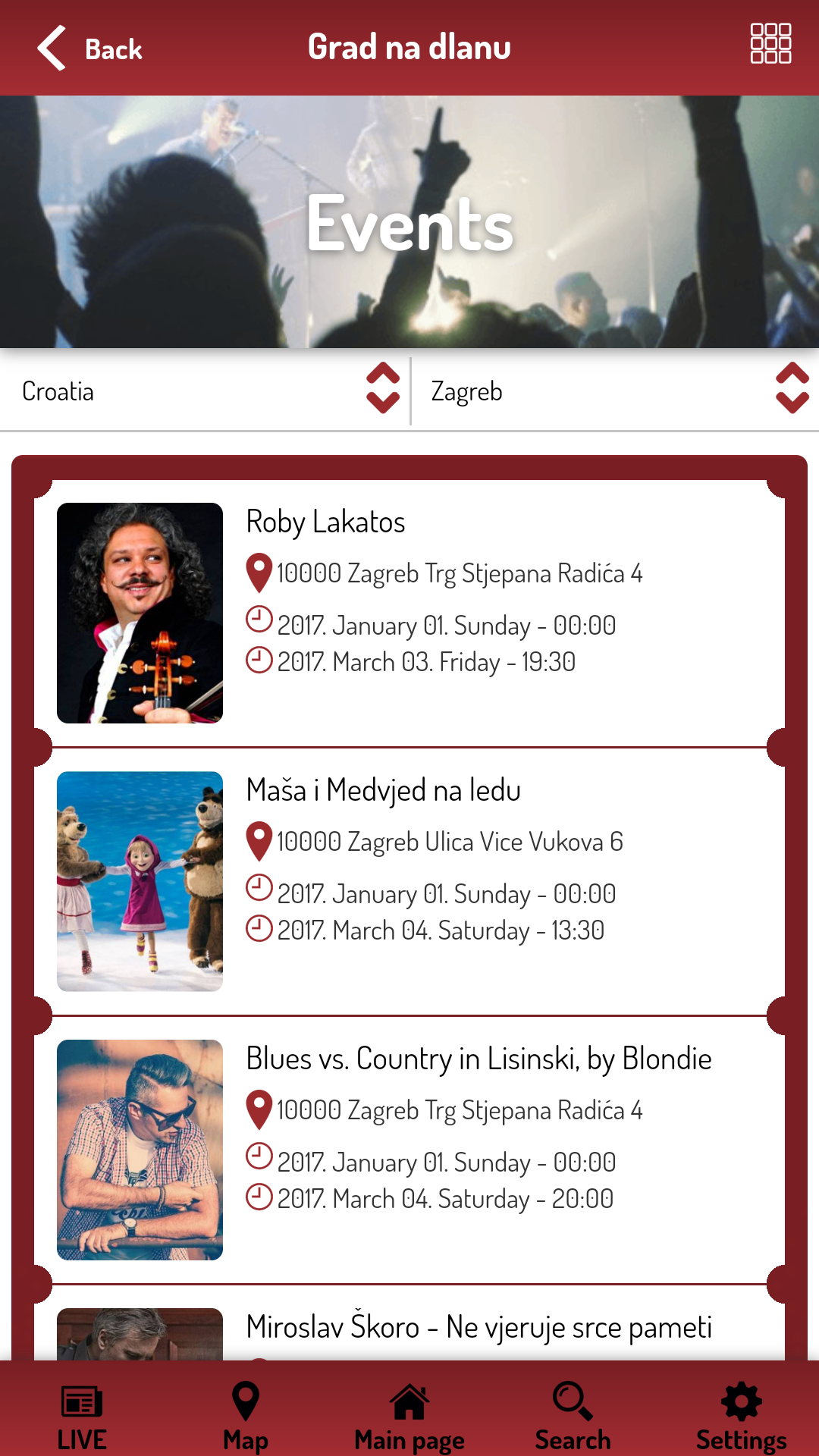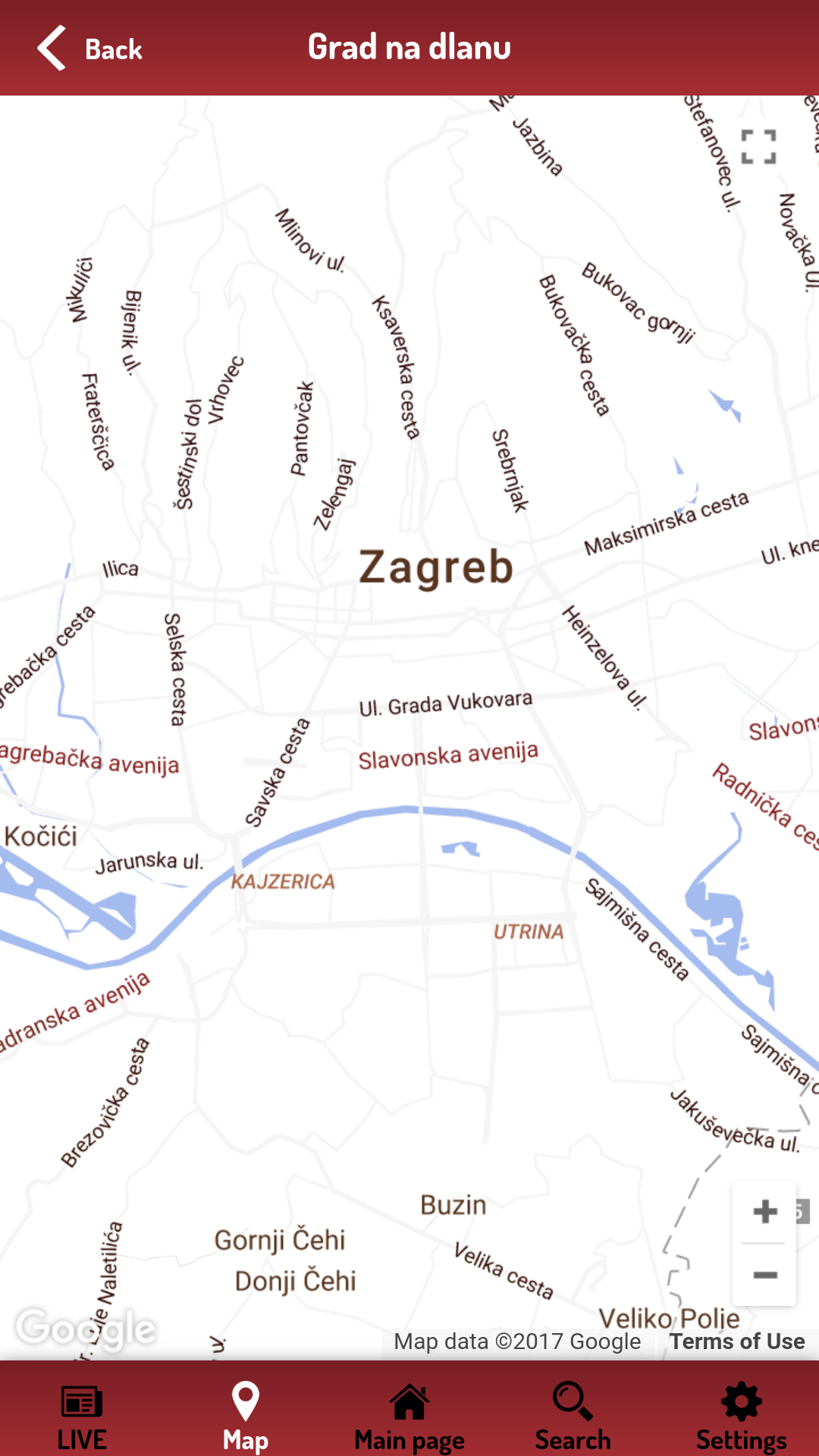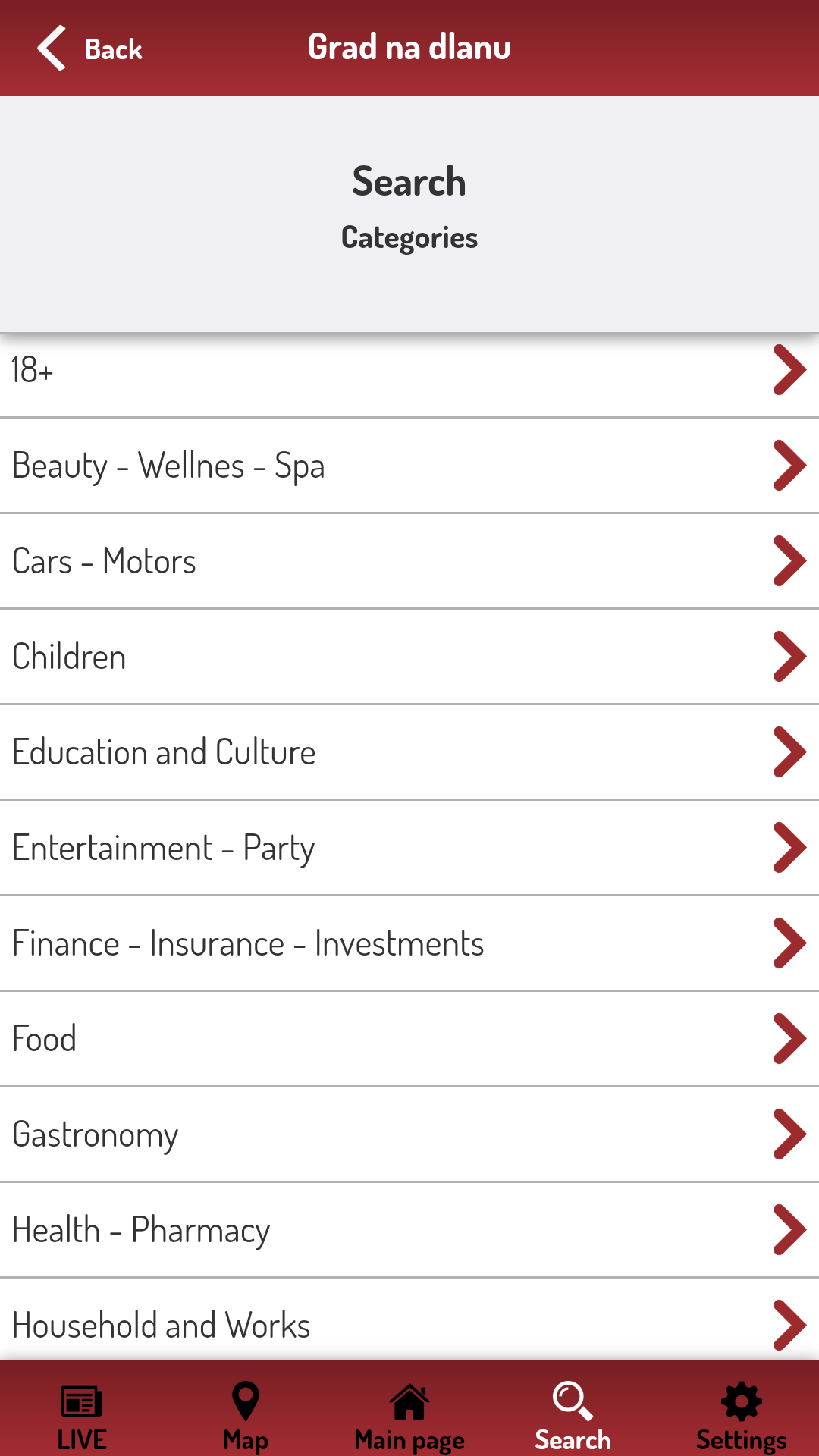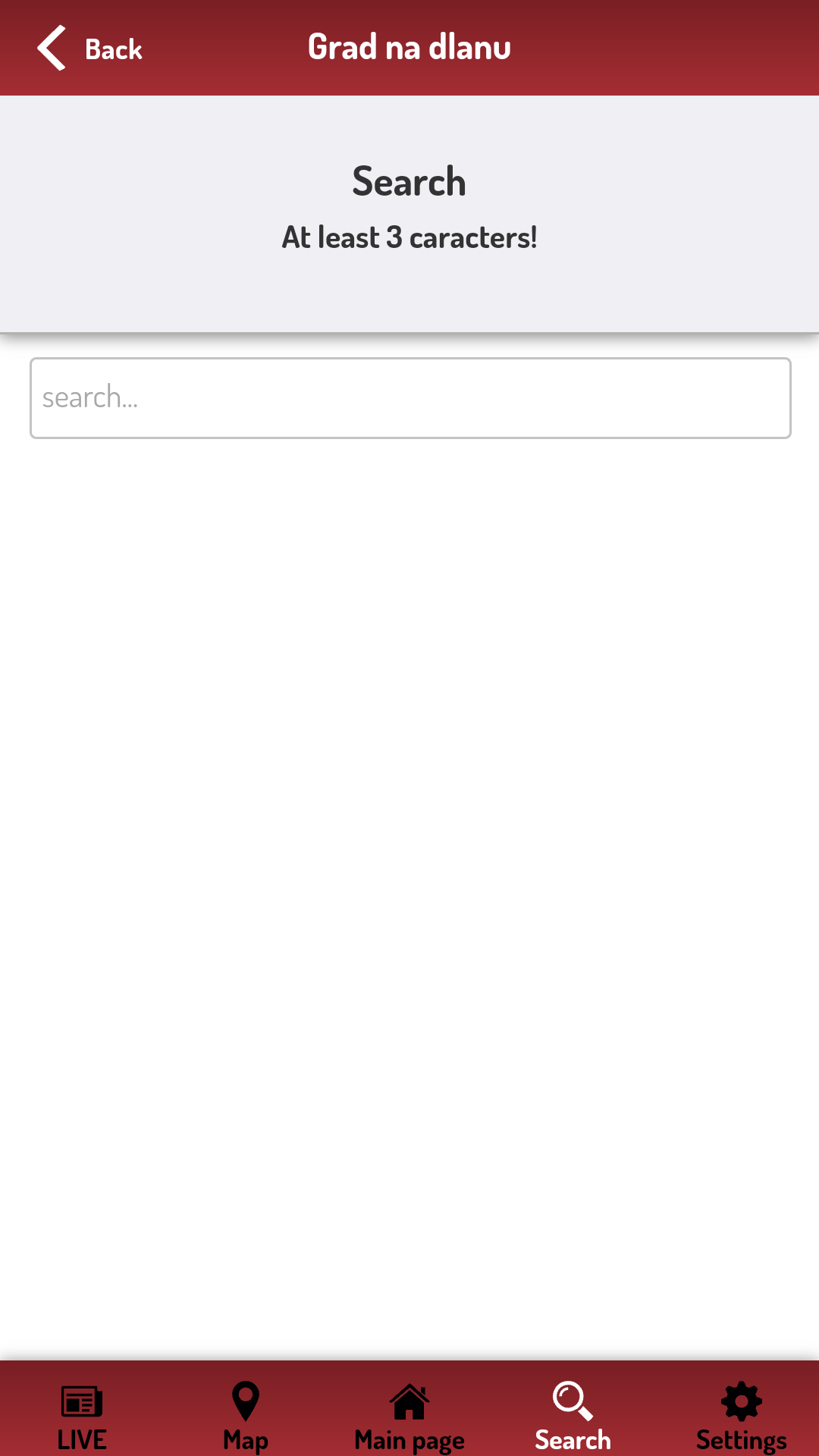 My version of app minimizes amount of available user interactions while still offering same functionality. Nothing was removed from functioning side, just better planned and thought through. The idea was to remove bottom menu bar and allow user to access those functions at all times. This way user doesn't have both top status bar actions and bottom ones. I went for swipe motion to reveal map, which now seems that it could be done better, either by FAB or some other clearly stated action. My version requires brief introduction to mechanism, which after brainstorming seemed not that big of a deal. Further testing needs to be done in order to compare those two thesis.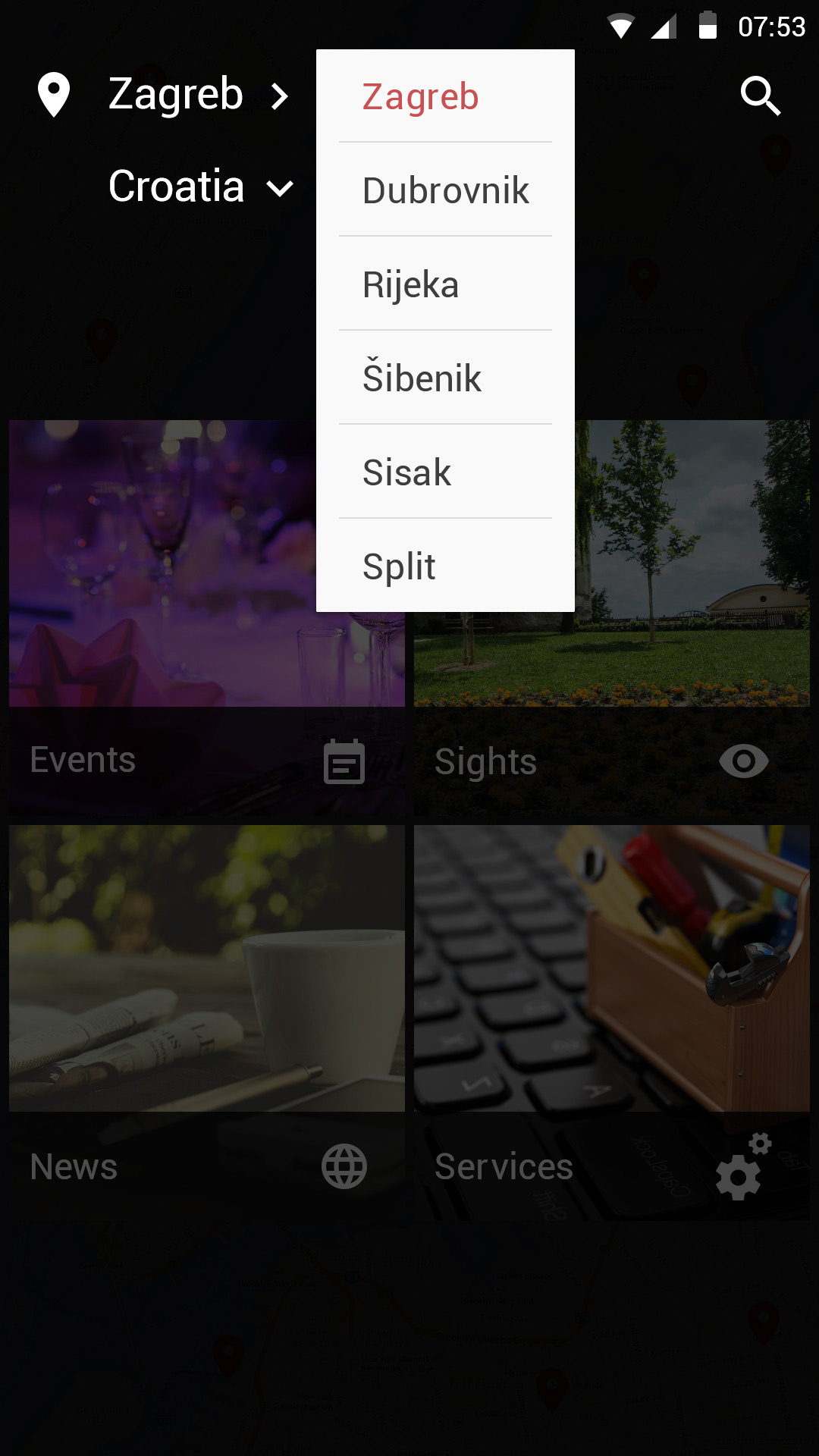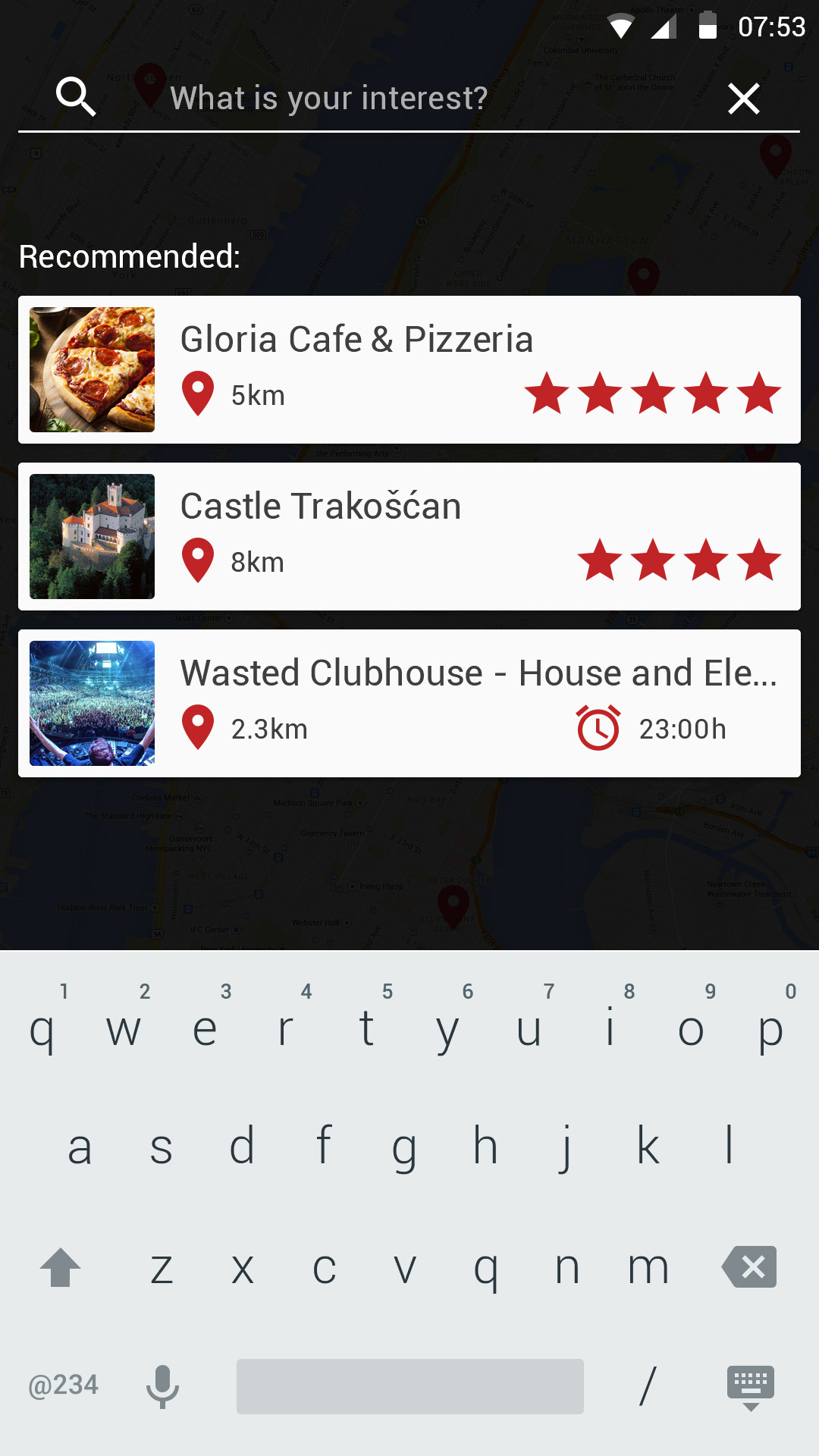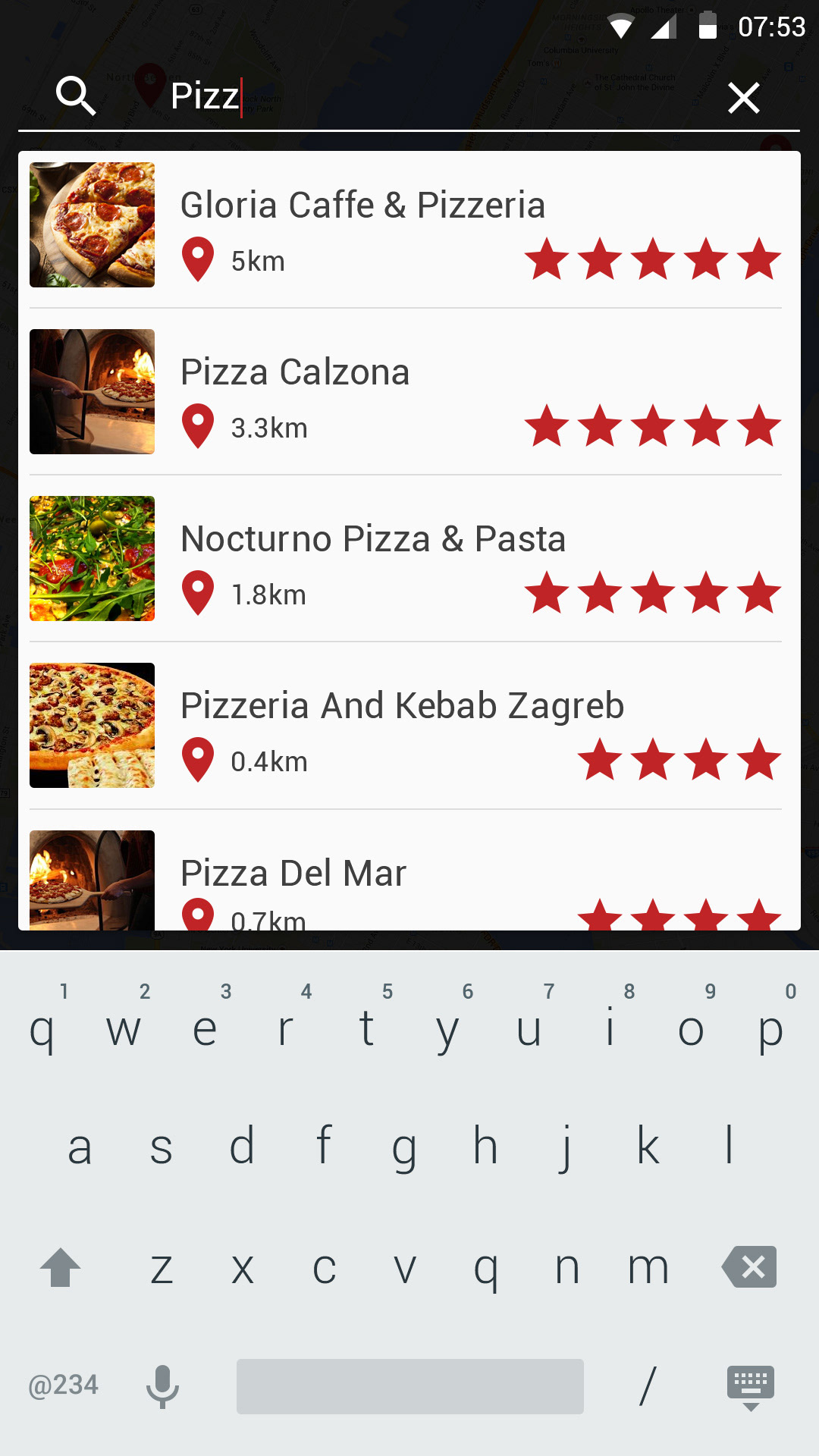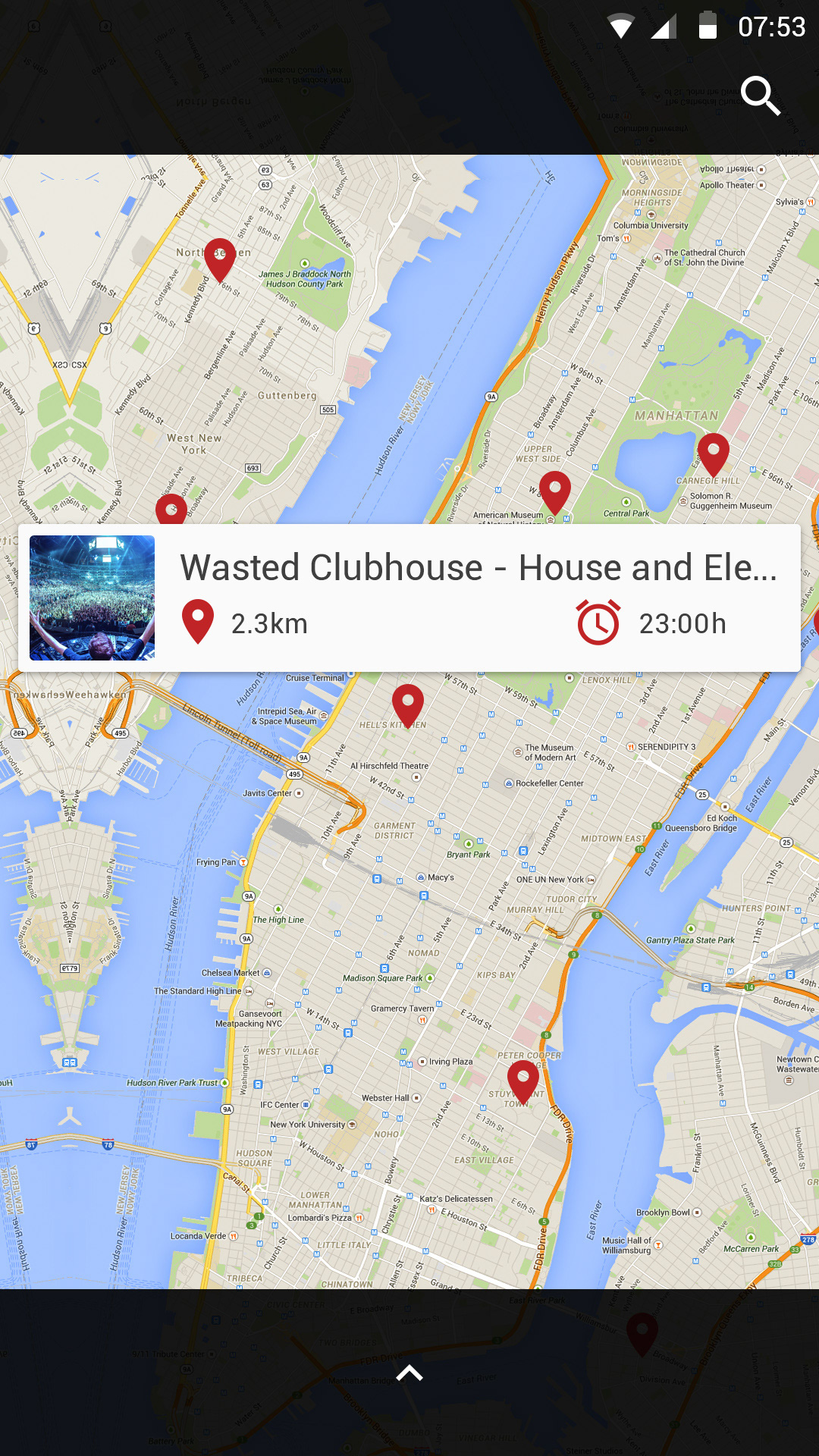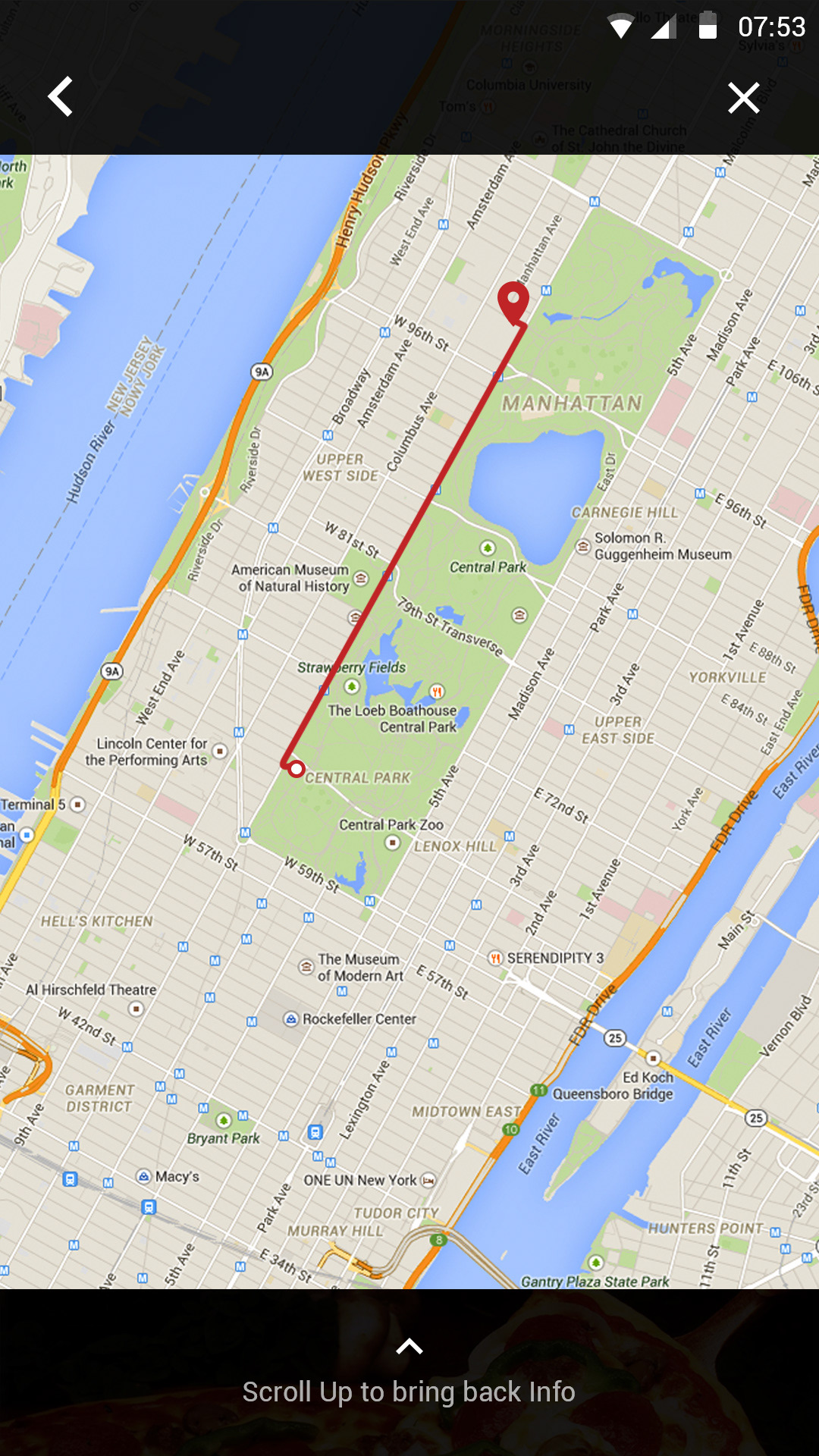 Besides UX, I've also created a neat logo for this product: